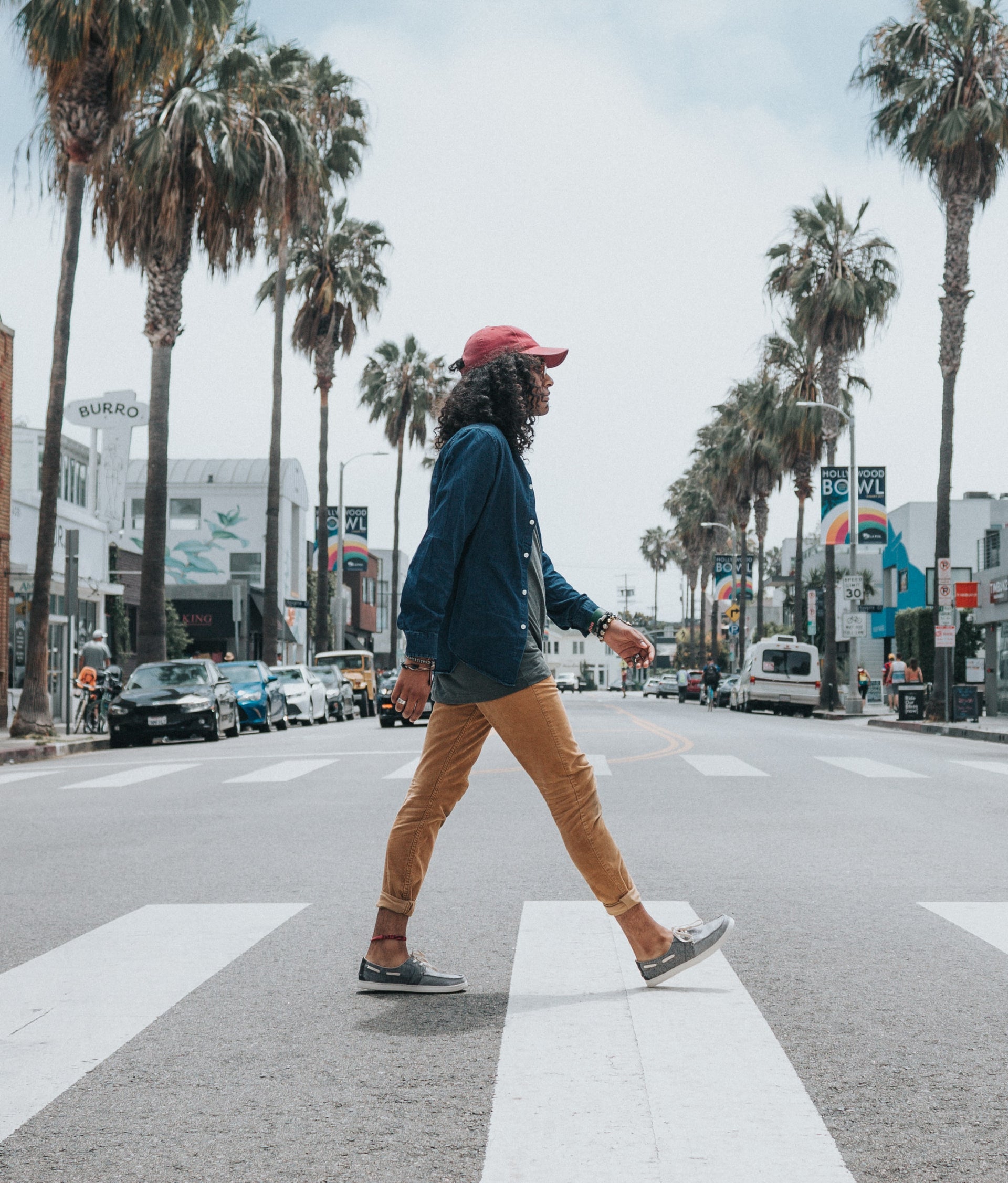 July 31, 2020
I have Curly Hair. Does that mean I should wash it less?
Much like skincare or clothing, there's no one-size-fits-all when it comes to washing hair. Creating the right routine depends greatly on your hair, especially when you have curls.
For curly girls, we recommend co-washing. Not familiar with the term? The literal definition is 'conditioner-only washing.' In other words, skip the shampoo and lather hair with conditioner every few days, and only cleanse once every couple of weeks. This way, hair isn't continually being stripped of its natural oils and nutrients. Now, the length of time to wait between washes depends on the type of curls. We've broken them down for you here – 
Loose Waves
Since your curls aren't as tight, the oils can spread down the hair strands more quickly, making hair look greasier faster. For looser waves, aim to cleanse with shampoo about every 2-4 days. If you're used to cleansing every day, take it week by week and gradually increase the number of days between washes. On day 2 or 3, break out the dry shampoo or opt for a chic, slicked-back updo. 
Medium Curls
Slightly tighter curls can stand to be cleaned about once a week. Since grease can't spread as quickly down the hair strand, give locks time to produce natural oils, which will provide nutrients to strengthen them. Postpone the onset of grease with your trusty dry shampoo and some of Vicious Curl's Curlicue Therapy Mist to revive curls. Co-wash every 2-3 days to prevent frizz and breakage and increase hydration for more defined curls.
Tight Curls
Generally, the tighter, courser the curl, the more they thirst for hydration, so tight, kinky curls can go a couple of weeks without shampooing. Coils need more hydration than other types of curls to protect against frizz and keep their bounce. To keep tangles at bay while moisturizing, try Vicious Curl's Moisture Surge Conditioner. Continue co-washing regularly between shampoos to lock in moisture and strengthen locks. 
Whether co-washing or daily washing (in case you're not ready to hop on the train just yet), Vicious Curl's Foaming and Non-Foaming Curl Cleansers will help restore nutrients and remove build-up without stripping tresses of its vital oils. Sulfate and Paraben-free, the cleansers work by sealing the strand cuticle to set your beautiful curls instead of pulling them out. Both formulas are bursting with an infusion of superfruit botanicals to nourish and restore health to your locks. Each ingredient offers a unique benefit aimed at improving your curls:
Gogi – nutrient-dense, packed with amino acids and high in protein, which promotes healthier tresses.

Coffee – concentrated with essential fatty acids and Vitamin E that protect against harmful UV rays and energize hair.

Açai – packed with Vitamin C to maintain radiant hair.

Noni – chalked full of Vitamin A, C, Iron, and Niacin to treat the scalp.

Pomegranate – antioxidant-rich with anti-microbial, anti-inflammatory, and anti-aging properties that promote radiant locks.

Green Tea – anti-inflammatory with antioxidants that prevent the breakdown of collagen.

Mangosteen – naturally packed with xanthones to heal cells damaged by free radicals.

Superfruit Essence – the essence of aloe, apple, chamomile, grape, lemon, nettle, orange, and rosemary soothe and hydrate for a healthier scalp.
Remember, when first changing your wash routine, you'll likely need to push through a couple of days of greasy roots as your tresses adjust to the new normal. Try experimenting with different wash schedules to find the best fit for your unique texture. Be patient, and before no time, you'll notice healthier, more hydrated curls. 
Get our updates
Subscribe to get the latest news and exclusive offers. Just 1 letter per week!