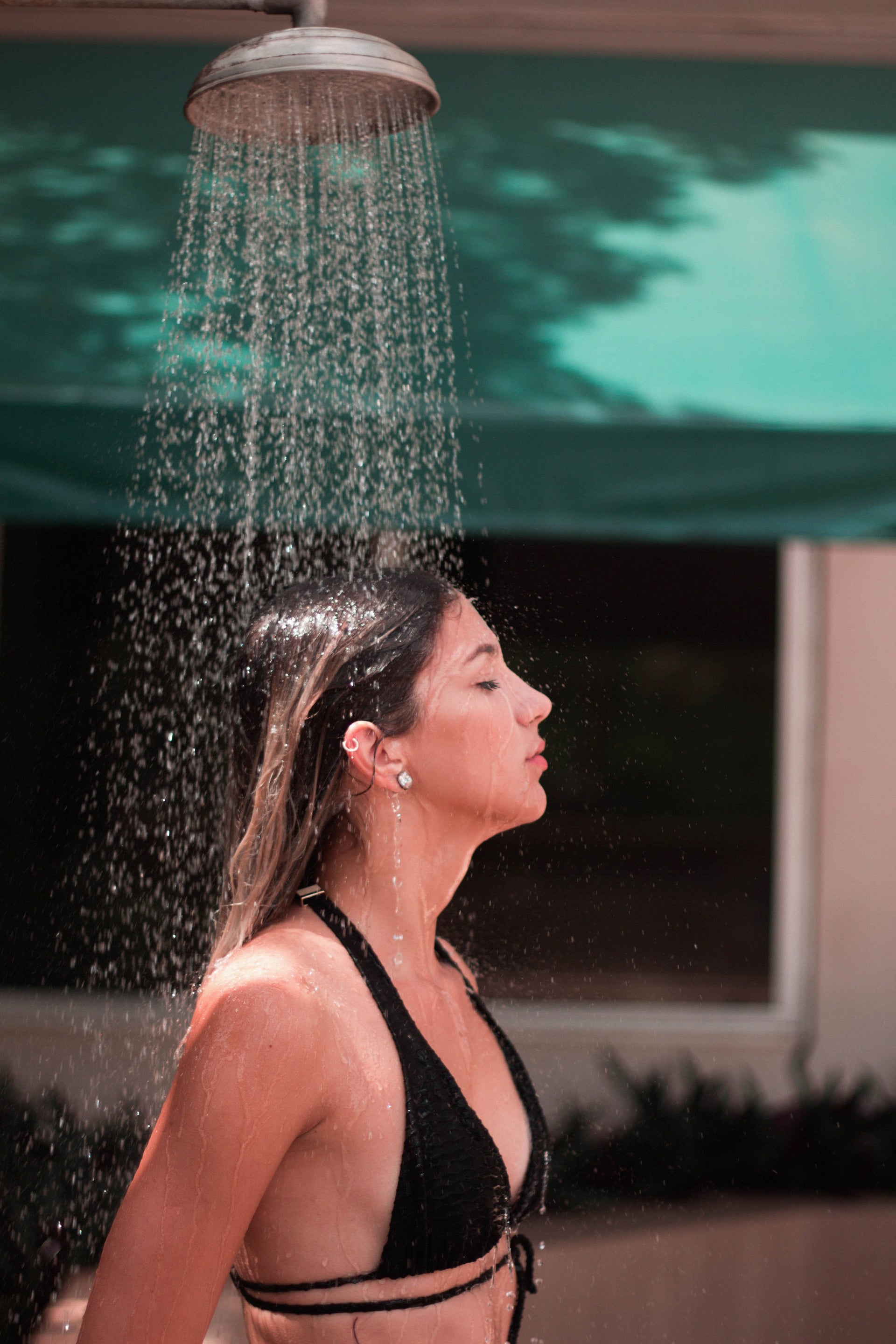 September 18, 2020
Can a Non-Foaming Shampoo Really Clean My Hair?
Shampooing your hair is a necessity. Although some of us may try to set a record for the number of days dry shampoo can get us by, eventually, we all need to cleanse our tresses and scalps. But how do we make sure to pick the right shampoo for our hair? One that won't completely strip its natural oils, won't dry it out or kill the shine. The answer – non-foaming shampoos because they are sulfate-free. Sudsy foam is typically a result of oil-stripping, dryness-inducing sulfates. 'But don't the bubbles mean it's cleaning my hair?' Surprisingly, no. 
Don't worry! Vicious Curl has you covered. With your hair health in mind, we've created two cleansing formulas to break through the build-up and restore shine, curls, and nutrients while steering clear of sulfates, parabens, GMO's, and non-drying alcohol! Not to mention, all our products are cruelty-free, so you can feel good about where you are spending your hard-earned dollars. 
Meant for everyday use, the Vicious Curl Non-Foaming Curl Cleanse (shampoo), is an excellent alternative to co-washing and works with all hair types. While there may be no foamy lather, it is bursting with an infusion of superfruit botanicals to nourish and restore your locks' health. Each ingredient offers a unique benefit aimed at improving your curls:
Gogi – nutrient-dense, packed with amino acids and high in protein, which promotes healthier tresses.

Coffee – concentrated with essential fatty acids and Vitamin E that protect against harmful UV rays and energize hair.

Açai – packed with Vitamin C to maintain radiant hair.

Noni – chalked full of Vitamin A, C, Iron, and Niacin to treat the scalp.

Pomegranate – rich in antioxidants with anti-microbial, anti-inflammatory, and anti-aging properties that promote radiant locks.

Green Tea – anti-inflammatory with antioxidants that prevent the breakdown of collagen.

Mangosteen – naturally packed with xanthones to heal cells damaged by free radicals.

Superfruit Essence – the essence of aloe, apple, chamomile, grape, lemon, nettle, orange, and rosemary soothe and hydrate for a healthier scalp.
And if that wasn't enough, this formula combines a one-of-a-kind blend of proteins and amino acids to revive strength for more resilient hair. 
In addition to our non-foaming shampoo, the Vicious Curl Foaming Curl Cleanse offers the same superfruit and protein power, but with a bubbly finish – and its still Sulfate and Paraben Free! Each cleanser weightlessly rejuvenates your curls by removing built-up dirt, oils, and products from the scalp (without stripping tresses of their natural oils!), hydrating, and sealing the strand cuticle to set your beautiful curls instead of pulling them out. 
If you're looking for an alternative to co-washing for naturally curly hair, reduced build-up, and revived waves, reach for Curl Cleanse. For lather-free, healthier curls, try Non-Foaming Curl Cleanse, and for bouncier, healthier curls, try Foaming Curl Cleanse. For even better results, use with Moisture Surge Conditioner.
Get our updates
Subscribe to get the latest news and exclusive offers. Just 1 letter per week!